How to Get Rank on Google Maps listing
Google Maps listing is a vital marketing tool for your business. It can help you get recognized by new consumers, stand out above competitors, and generate more business for free. However, these benefits are only achievable if your listing has firm visibility. Just because your business is listed in an area does not mean Google will automatically rank it for searches in that place.
Why rank higher on Google Maps?
Research explains that Google Maps is the preferred navigation app. And with customers seldom looking past the first few results when looking for a place to go, it's essential to make sure your Google Maps listing is optimized to display up first for suitable searches. That being said, it's vital that your listing ranks high on Google Maps for these terms your potential customers are searching for.
How to get your business listing to rank higher on Google maps?
There are on-page and off-page optimizations for local website SEO; there are also on-listing and off-listing optimizations for business listing SEO. Therefore if you want to get ranked, I advise you to hire the best SEO company for small businesses to help you on your website. But first, you need to get listed on Google Maps and claim your listing, which we'll be covering next.
1. Add your business to Google Maps
The very first step to getting rank is to list your business; of course, you can't get successful Google Maps marketing and rank higher if you don't have a Google Maps listing. If you already have one, skip this section.
 2. Claim your Google Maps business listing
The next step is to claim your business and get your business to rank higher on Google Maps. When you create your listing, you can provide us the name, category, and location. Still, when you claim your listing, you can give many more details about your business, and the more information a business listing contains, the higher it will rank on Google Maps. Plus, you can't perform the other steps in this guide if your listing is not claimed. If you are starting your business, it's better to list your listing to draw attention and make your target audience visit your website. But if you are having a hard time with it, seek help from the best SEO company for small businesses.
3. Add informative data to your Google Maps business listing
Now that you have a Google Maps business listing and a Google My Business account linked to it, you're equipped to optimize it for higher ranking in local search results. Please take note; the more information you provide for your listing, the higher it will get rank. To add more details to your listing, log in to your Google My Business account.
4. Add pictures to your Google Maps business listing
Google admires it when you put photos to your listing. First, cause it shows that you are an active listing worthy of having ranking higher in results. Second, Google's photo-recognition technology is advancing, and Google is starting to show images in local search results. And third, because the SEO rule of thumb is that Google loves what consumers love, consumers love photos. So, to improve your Google Maps ranking, upload high-quality and compelling images to your business listing that captures what it's like to be at your business.
5. Get Google reviews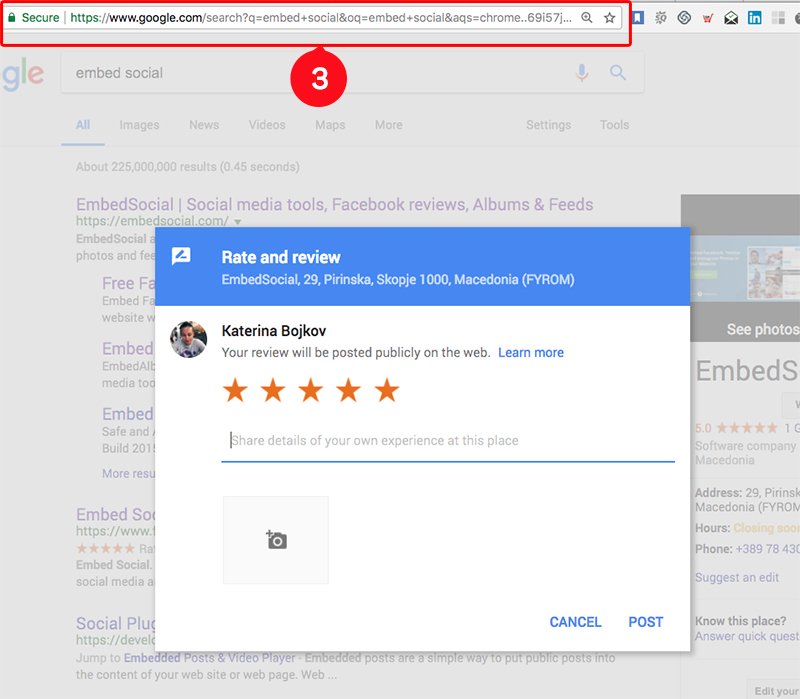 Put in mind that Google loves what customers love; it should be no wonder that Google Maps provides ranking favor to business listings with positive reviews. So how can you get reviews? Well, once you make a business listing on Google Maps, this automatically starts your business up for reviews. But that doesn't mean you'll get them. You'll need to be proactive in asking for reviews, and you'll also need to respond to them. It is best to be responsive when it comes to reviews to encourage more of them and reduce negative reviews' destruction.
6. Make sure your website is responsive
Ensure your website is responsive, which means that it operates consistently across any device. This is because Google Maps business listings contain a link to your website, and approximately 60% of Google searches happen on mobile devices.
If your listing leads searchers to a website with broken links or is delayed to load, your Google Maps ranking will suffer.
Another way to utilize your website to boost your Google Maps ranking is to target local search.
Of course, this will help your website to rank higher in Google Search, but it may also influence how high your Google Maps business listing ranks. Be sure to incorporate location-based keywords to your site's primary pages, such as the homepage, about us page, contact us page, products and services page, and even blog posts and the headings, body text, image tags, captions, and URLs.
8. Embed a Google map on your website
Another brilliant way to rank higher on Google Maps is to embed a Google map on your website, which almost businesses do. Embedding a Google map is just another way of informing Google that your business is located where your listing says it is. Apply the exact address that you have on your Google Maps business listing.
Business listings on Google Maps are becoming more advanced, allowing consumers to quickly get the information they need and make informed purchasing decisions. Follow all the tips above to get your business showing at the top of Google Maps, and experience the increased visibility, engagement, and revenue that comes along with it!