How To Organize your Business With Organization Tools
What is Organization Tools?
Organization tools are used to organize all your office and business needs. So whether you're doing office work, freelancing, or running a small business – organization is the key to keeping everything together.
One cannot earn more without being organized. So in this article, we will look at things a person can do to be more organized and help them gain more time and money. You need to understand that there are plenty of organizational tools out there that can help you keep your business running smoothly. You have to know how they work and take the time to learn more about them.
Organization tools are a helpful way to stay on top of your entire day, and they're super handy in the workplace. These are a few of our favorite organization tools, from project management and scheduling tools to cloud storage services and collaboration apps. Below are our top picks for organization tools that will help you stay on top of your workload.
Different Types of Organization Tools:
1. Organization Tools: Project Management Templates
Project management templates will help you set clear expectations for how much work needs to be done and establish deadlines. They can also provide a clear outline for how you plan to tackle an upcoming project so that other team members know what my responsibilities are. Finally, templates allow you to create a system that will keep your tasks in check without losing track of them.
Punch lists have been used in the construction industry for years, and they're a great way to keep track of what specific tasks need to be accomplished. You can include everything that needs to be done on a project along with the deadlines, so you'll always know when specific tasks are due. This list will help you manage your time better by knowing your daily tasks and when they need to be completed.
2. Organization Tools: Project Management Software
Create a structured system that will keep your entire team on track by using project management software. These systems allow you to set up milestones and assign specific tasks to team members, so everyone knows what needs to be done at any given time. The most popular project management software systems are Team Foundation Server, JIRA, and Microsoft Project.
3. Organization Tools: Task Management Templates & Applications
Are you constantly checking your to-do list to make sure you haven't forgotten anything? If yes, then task management templates are a great way to keep track of everything you need to do, and task management applications can help ensure these tasks are always in front of you.
4. Organization Tools: Spreadsheets
Spreadsheets will offer a convenient way to keep track of all your essential information in one place. Whether accounting spreadsheets or project management templates, spreadsheets provide an easy-to-use way to keep track of critical information.
5. Organization Tools: Cloud Storage Services
Cloud storage services are an essential tool for keeping your data safe and accessible from any computer. This type of service allows you to store a large amount of data online and then access it through a web browser or mobile device. Some of the most popular cloud storage services include Dropbox, Google Drive, and Microsoft OneDrive.
6. Organization Tools: To-Do List Apps
There are several to-do list apps available for any iPhone or Android smartphone. These applications allow you to create specific lists that will keep track of everything you need to accomplish. Some of the most popular to-do list apps include Todoist, Wunderlist, and Trello.
7. Organization Tools: Calendar Apps
Calendar applications allow you to keep track of what's going on around the office or in your personal life. These apps make it easy to see what appointments are coming up so you can prepare for them ahead of time. Several different calendar apps are available, and you can even download a calendar app to your smartwatch.
8. Organization Tools: Creation & Collaboration Apps
If you're looking for the best ways to collaborate with co-workers or clients on projects, then look no further than creation and collaboration apps. These tools provide an easy way to get everyone involved in the process so that they'll feel more invested in the final product. Some examples of collaboration apps include Slack, Asana, and Google Docs.
9. Organization Tools: Memos & Notebooks
Taking notes is a great way to keep your projects and ideas organized. Whether it's on an iPhone or Android smartphone or sitting at a desk writing with pen and paper, there are a number of different ways you can take notes throughout the day. Even if you have the proper tools for your business but don't have enough time to manage it, it will eventually not grow. So it's better to hire an SEO expert to help you manage your business and make your business grow.
10. Organization Tools: Idea Management Apps
If you have an idea for a project or something else work-related while you're at home or out in the field, then make sure to jot it down on your phone using an idea management application. These applications allow you to write down your thoughts and then organize them later.
11. Organization Tools: Gmail & Email Management Applications
Gmail is a great tool for keeping in touch with clients, co-workers, and bosses. This type of software simplifies all tasks that come with sending and receiving emails, such as looking up contacts or organizing email threads.
12. Organization Tools: Feedback Management Apps
Feedback is essential because it allows you to improve your current projects and processes, which can help you work more efficiently in the future. If you're looking for a way to make sure all of your feedback is organized instead of scattered throughout various documents, then look into using a feedback management application. You can also use a feedback management application to track and monitor the progress of your employees.
13. Organization Tools: Meeting Management Applications
There are several different ways to organize your meetings, so meeting management applications provide such an important benefit. These tools let you schedule meetings in an easy-to-use interface that will save time and prevent you from forgetting meetings.
14. Organization Tools: Project Management Applications
Project management applications are an essential way to manage your projects and initiatives. Many of the most popular project management apps also offer a number of templates that you can use to get started on your projects right away.
15. Organization Tools: Team Collaboration Apps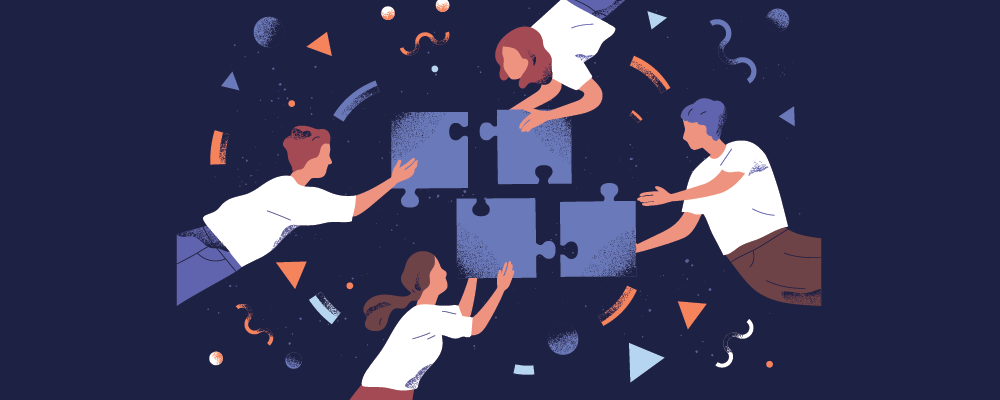 If you work in an office setting, you know how important it is to have a way to stay connected with your co-workers. Team collaboration apps allow you to share information and communicate with team members easily.
16. Organization Tools: Virtual Classroom Apps
There are several different types of online learning platforms. Still, virtual classroom applications can be especially beneficial for keeping your team informed about important company updates and discovering new ways to improve the organization as a whole.
17. Organization Tools: Work Chatting Applications
In today's business world, it can be difficult to stay connected with people who work all over the globe. That's why chat applications are so great because they allow you to communicate with co-workers without having to waste time looking for phone numbers or email addresses.
18. Organization Tools: Mind Mapping Apps
If you're looking to brainstorm new ideas or organize thoughts and processes, then a mind mapping application might be what you need. This type of software allows you to take all of your information and organize it into a visual representation of your project or idea.
19. Organization Tools: Time Tracking & Billing Applications
Consider using a time tracking and billing application if you want to make sure that you're getting paid for your work. This type of software allows you to track how much time it takes for each client to complete their tasks, and then it calculates the amount of time you can charge for each task.
20. Organization Tools: Contact Management Applications
Contact management software is essential for business because you don't want to lose touch with clients or customers. These programs allow you to store information about every person that has ever interacted with your organization, whether they're a client or a supplier.
21. Organization Tools: Auto Dialer Applications
If you're not great at organizing your time, then an autodialer application can be a very helpful way to make sure all of your tasks are completed correctly. For example, using this type of software lets you set up specific phone calls with co-workers and clients and then automate the entire process.
22. Organization Tools: Document Management Applications
If you're looking for a way to make sure that all of your important documents are organized and stored in one place, then consider using software designed specifically for this purpose. Then, you'll never have to search around for a file again when you use document management applications.
How To Use Correctly Organization Tools?
The first step to correctly using organization tools is ensuring that you are utilizing the right tools. For example, a project management application would be perfect for organizing your projects and initiatives. At the same time, a time tracking and billing program would be ideal for calculating the amount of time billable per task.
Secondly, it's important to remember that we should not use these tools in isolation. Regardless of the industry, every business has different needs that can only meet with a tailored solution. Consider this when selecting an organizational toolkit because you should always have matching organizational tools to fill all of your needs.
Organization Tools: Road to Success:
The organization is a key component of ensuring success in any business. It can also be the difference between surviving and thriving. So when you need to manage your day-to-day tasks, be sure to take advantage of all of the available tools to help you stay on top of your work.
From mind mapping to auto-dialers, there is a tool available for every type of business and organization. Choose the most relevant ones to your needs, and you will be on your way to making sure that your business is always operating at its best.