Tips on How to Make Cool Instagram Stories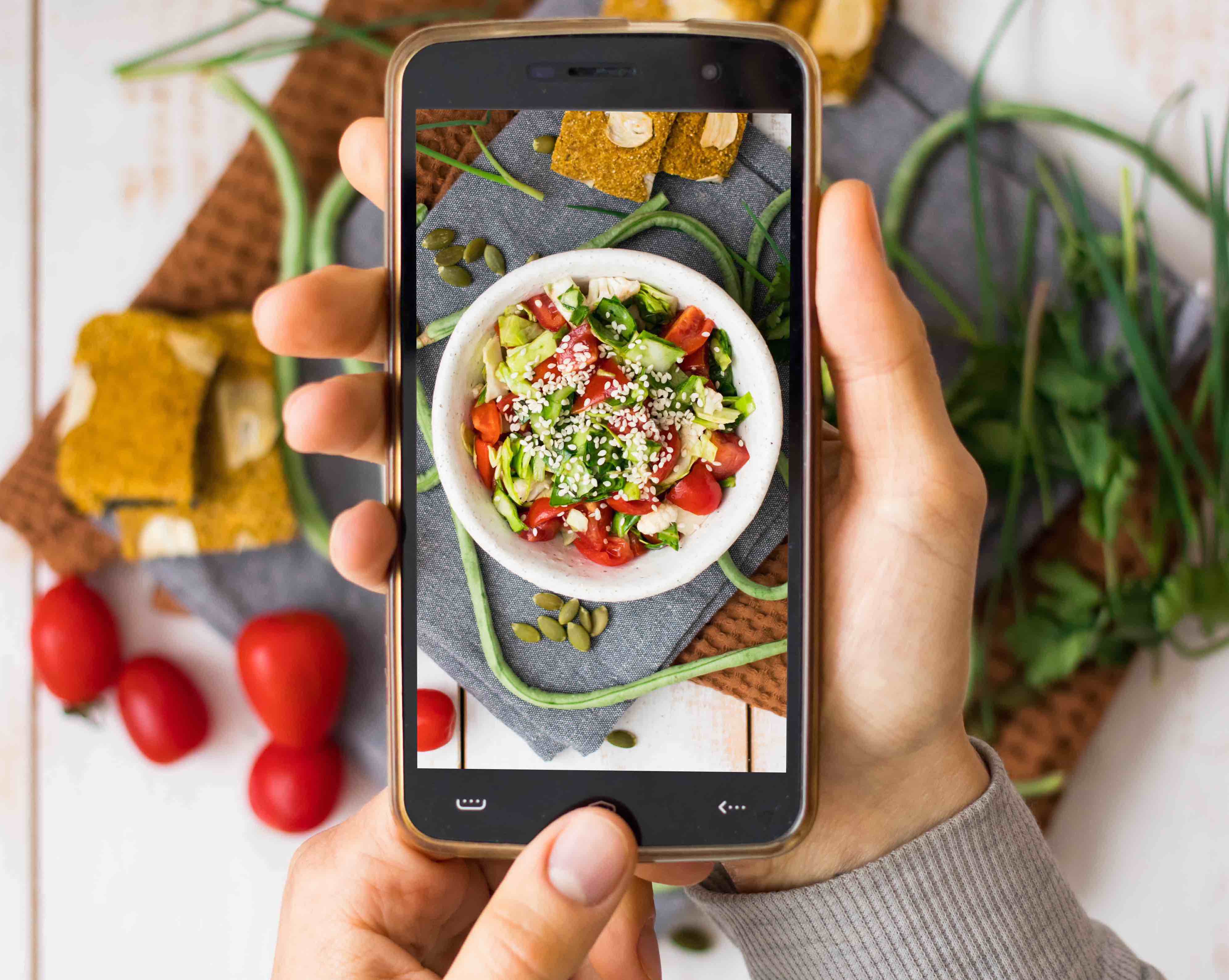 Posting on your Instagram feed is not the only way to engage your audience and stand out among the crowd. Launched the feature in August 2016, then overtime Instagram Stories has quickly grown to over 500 million active users, which means half of Instagram's overall user creates or views stories every single day.
With that, you have the potential to be connected with your audience in two different places on the app, and you don't want to waste this opportunity with dull Stories and visuals.
To help you capture your audience in your Instagram Stories, we've put together tips that will have you creating high-quality visuals your followers will go back to view again and again. Keep on reading, and let's learn together.
Tips on How to Make Instagram Stories:
1. Start with a Storyboard
There are many ways to use Instagram Stories. From promoting new blog posts to sharing new features and more, Stories are an excellent way to engage along with your audience without having to be as polished as your feed. This means you'll be able to take live video, behind-the-scenes footage, and iPhone photography without having to stress if it matches the rest of your content. However, when it talks about your Instagram Story graphics, you still want to make sure you're creating visually appealing designs that make your audience want to tune-up.
A great way to start is by using a storyboard to thoroughly plan out your story before you even start on the design. If you wish to promote a recent blog post, build a storyboard around several of your essential tips or points that entice viewers to click through.
To attract your target audience, you must give your very best digital marketing services when it comes to presentation and make your followers satisfied.
2. Create a Story-specific style guide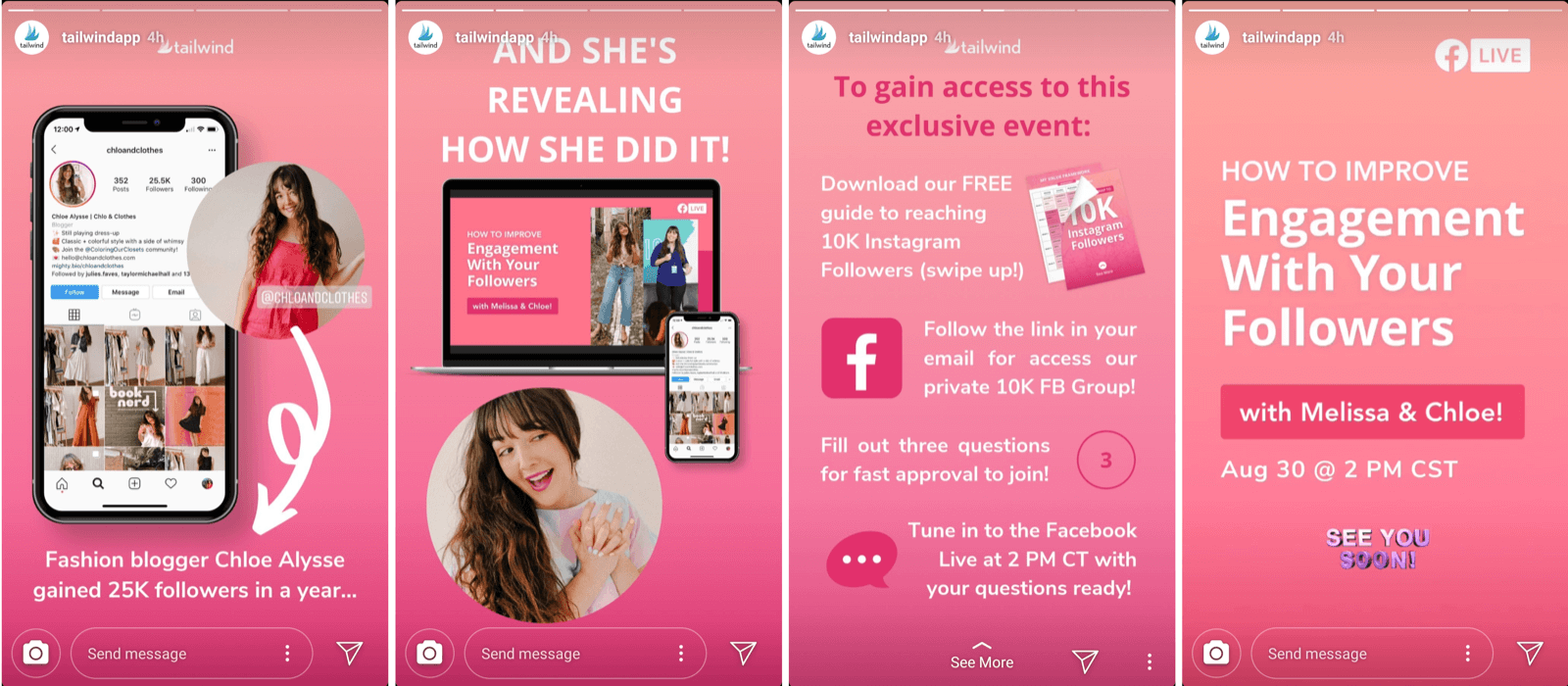 If you can't utilize and produce graphics and short video clips for your stories, Worry no More, cause Instagram also offers plenty of design elements you can use for free to embellish your content. Consider producing a style guide specific to which font choices, filters, GIF types, and more, that your company can utilize from IG Stories to still stay branded.
You can create this style guide using different formats to keep handy anytime someone on the team is creating and sharing Instagram Stories.  Aside from Instagram, there are also plenty of Social Media platforms you can use to feature your Story, just like Twitter which calls Twitter fleets; this allows you to create and feature your Story for 24 hours. If you want to explore and learn more about Twitter, let's dig in together, answer all your queries, and know how to get famous on Twitter.
3. Take Boomerangs
One of the Apps that's been owned by Instagram is Boomerang, incorporated directly into their Stories. Users can access it easily by opening the Stories camera and navigating to the option now to the right.
A boomerang is a straightforward app in just a quick 1-2 seconds clip that loops and can be a fun and exciting way to create content. You can use it instead of taking photos now and then to add a little spice into your Stories.
4. Start with Template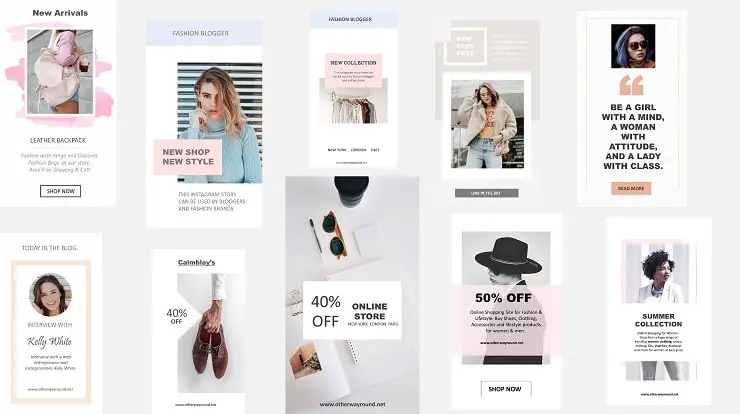 If you are not satisfied with your design with your business or personal Instagram Stories, we have a solution. Why not start with a template instead of trying to create s Story from scratch. There are plenty of templates for nearly any purpose, like sharing your #ootd, recent blog posts, new product photos, and so much more.
Using fully customizable templates is a starting point for your design, allowing you to add your brand fonts, colors, and another flair.
5. Use Stickers and GIFs
Instagram Stories allows you to explore the different sticker and GIF options they offer, to add humor to your designs. Scroll to the options or search for something specific to add to your Story. There are tons of different icon styles, and you can even add polls, quizzes, Q&As, or hashtag stickers to engage your audience further.
6. Show users how to access more content
If you have followers with more than 10k, you can get the "Swipe Up" feature in your stories. If ever you met this milestone, try on adding a link to one of your Stories, use your story design to show, and tell users to swipe up.
If you don't acquire this feature yet, users will have to click a link in your profile, use an arrow or other type of design element that draws their attention to exactly where they need to connect.
Start Designing Today!
Start creating your own stunning Instagram Stories and wow your audience. Use your Stories to create calls-to-action to your website, engage your audience with polls and quizzes, and showcase what's happening behind the scenes, and more. If you want to stay organized, schedule your Stories and get a notification when it's time to publish.